Nancy Schutts: Executive Director/Teacher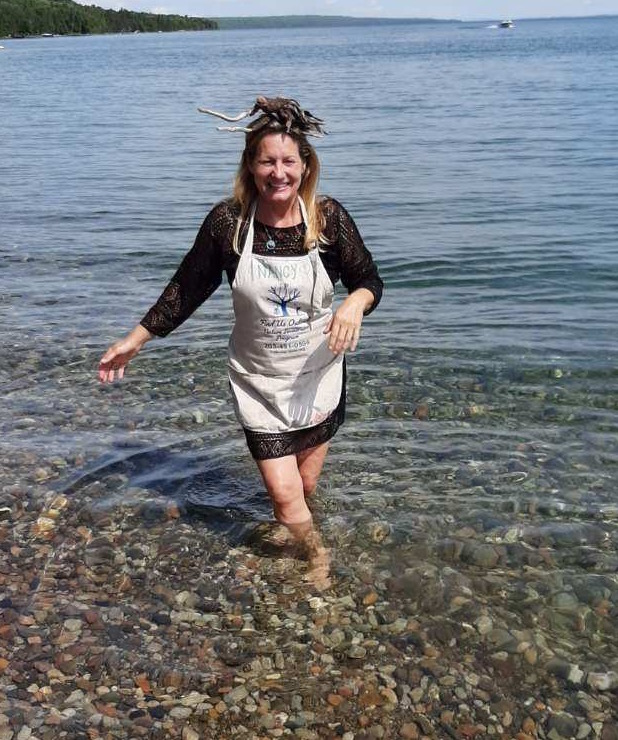 Nancy is the Executive Director of Find Us Outside (a small nonprofit organization connecting children to the natural world). She has been in the early childhood education field for over 25 years. In 2015, she combined her love of nature and nurture and was certified as a level three forest kindergarten teacher at CedarSong by the esteemed Erin Kenny. Nancy has an Administrative Degree, ECE Degree, EE Certificate, and a Level Three Forest Kindergarten Teaching Certificate.
Her passion for the outdoors was fostered by her parent's love of nature. Living in tents as a child each summer in the Great Lakes with her family offered an abundance of nature immersive experiences resulting in endless learning opportunities which fostered her lifetime love of learning. Her motivation to build Find Us Outside as a nonprofit helps to pass on similar experiences, organic learning opportunities and an appreciation of nature with children and their families.
---
Michelle Re: Assistant Director/Teacher
Michelle Re, Ed.M. is the mother of two, a farmer, a teacher, a reiki practitioner, an event coordinator and an administrator who strives to live a balanced, holistic and fun life.

Michelle holds a MA from Sacred Heart University as well a Certification in Elementary Education. As an elementary teacher, she inspired and motivated children to learn and achieve to their full potential. As the Director of Student Activities at Norwalk Community College and the New England Regional Coordinator of Phi Theta Kappa, the largest honor society in American Higher Education, Michelle inspired and taught college students across New England how to improve their communication, executive function and leadership skills.
In 2010, Michelle developed an interest in organic farming and as a result, she began volunteering for local farms. She quickly learned through hands-on experience and instruction from the farmers. These experiences combined with her motivation to self-study earned her the opportunity to successfully manage Serenity Farm of Wilton during the 2014 growing season. Michelle is excited to combine her love of teaching, holistic knowledge, gardening expertise and administration experience to the continued success of Find Us Outside.
---
Megan Chervansky: Teacher
Megan has always had a love for nature, animals and children. Megan had many different pets and critters growing up. She eventually earned the name "Sally Scientist" by family members. She grew up spending most of her weekends on her grandparent's farm where she happily cleaned stalls, rode quads and hiked the falls on a regular basis. Growing up, she traveled up and down the east coast in the family camper. She attended Central CT State University for exercise science.
Megan has been working privately with families since the age of 9. In the end, she chose to continue her passion of working with children as a private nanny.