2022 – 2023 Programs
Nature Club
Wednesdays, 10:30am – 12pm
Our Nature Club is for families with children of all ages*. This program will connect you and your child(ren) to the endless benefits of learning in the natural world. Your child(ren) will have opportunities to develop relationships with peers as well as engage in guided adventures led by our trained teachers. You can expect your child to explore the wetlands and woodlands through observation, art, stories, and hikes that take your child on an imaginary adventure where gnomes and fairies can be found.
*Parents must be on site during the club meeting.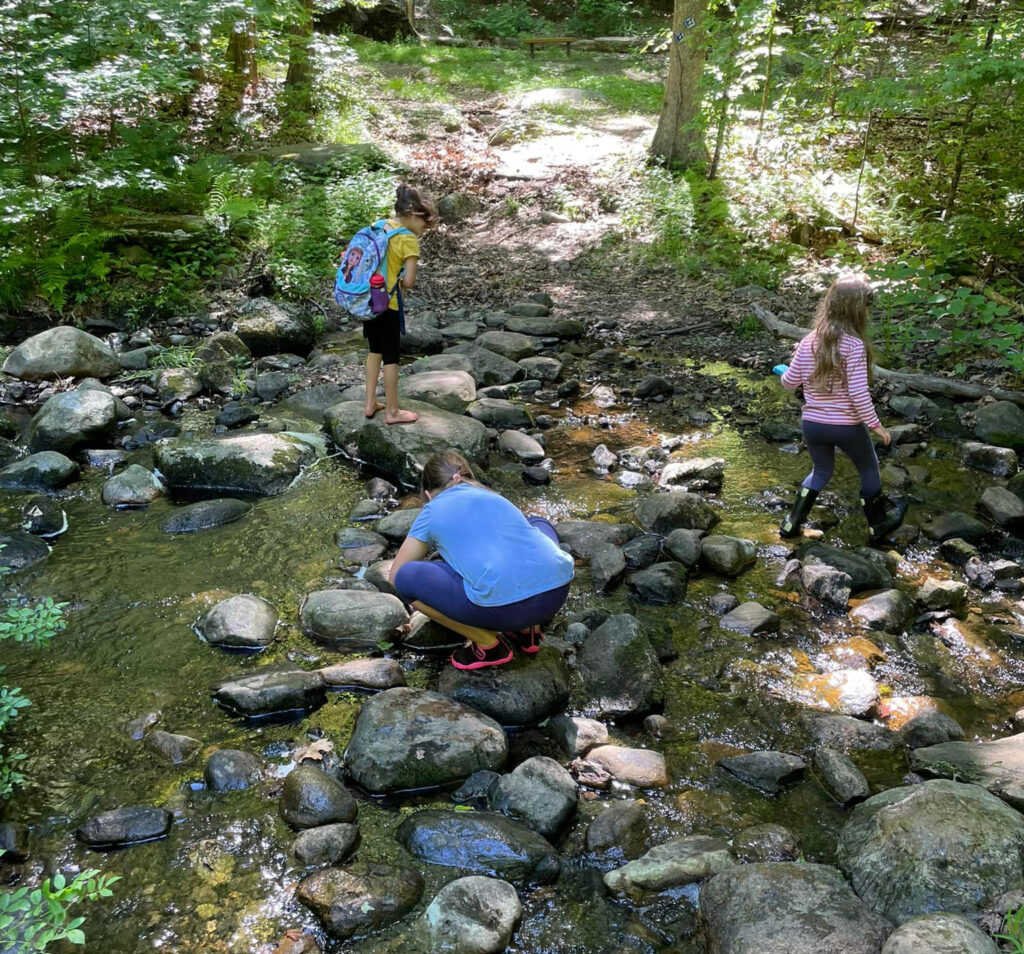 The fall session will run from September 14th – November 30th.
Families can pay for a 4, 8, or 12 week class package and use them at any time during the 12 week session.
4 class package – $100
8 class package – $200
12 class package – $300
Please contact us at info@findusoutside.org for more info or to enroll.
Nature Explorers
Our Nature Explorers program is a small drop-off class* for ages 3 – 8 that meets once a week. It focuses on whole child development. Children learn through hands-on discovery and exploration of the natural world where they are free to play, observe and test hypothesis (skills necessary to succeed in formal education and beyond). Through hands-on exploration and repeated exposure to the diverse ecosystem, children engage in the concepts of STREAM (Science, Technology, Resilience, Environmental Education, Art, and Mathematics) as well as further develop their creativity, imaginative play, problem solving and executive function skills and gain numerous psychological and physical benefits from spending time immersed in free play and nature.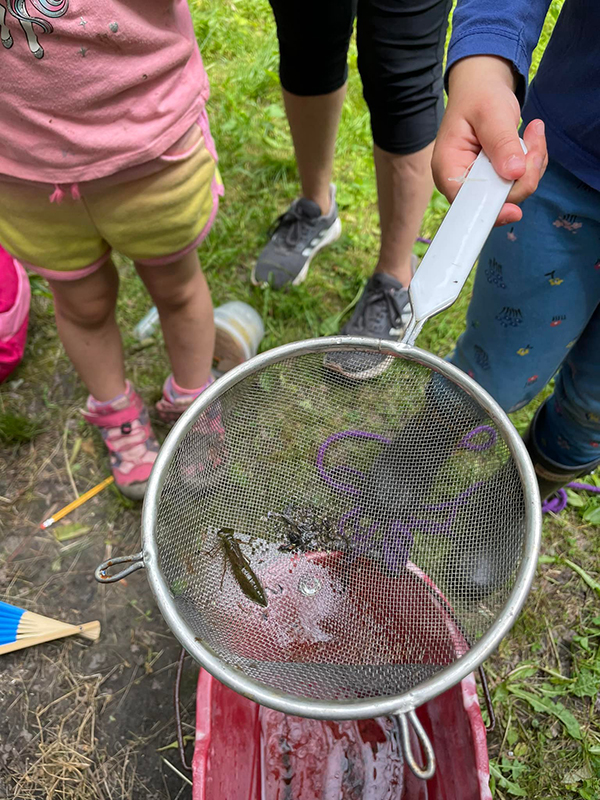 Fall session – September 12th – November 28th
Winter Session – December 5th – March 3rd (no classes Dec. 26th – 30th)
Spring Session – March 6th – May 26th
Each 12 week session – $570 per child
The deposit of $150 will be made when enrolling your child(ren). The remaining $420 may be made in one payment or 2 payments of $210.
*Class is limited to 6 children.
Please contact us at info@findusoutside.org, to learn more.
We explore in all safe weather, rain or shine.
---
We hope to Find You Outside!