Have you ever hiked Huntington State Park? It borders Bethel, Newtown and Redding, CT.
The Park is 1000+ acres. This State Park is fairly well marked. That is not true for all parks. Merriam Webster defines State Park as, "an area of land that is owned and protected by a U.S. state because of its natural beauty or its importance in history.

Huntington State Park is a beautiful park. There is running water and some elevation (though there are parts that are a steep uphill climb). The trails are wide, predominantly deciduous trees (shed their leaves annually) and there are many very large outcroppings. If you enter through the main entrance on Sunset Hill, Redding, you will be greeted by Anna Hyatt Huntington's sculptures of bears and wolves.

Like any trail system, you will notice trail makers throughout the trails of Huntington State Park. To keep you on the right path, understanding these markers or blazes is important. Let's decipher them together.

If at any time you question if you are on your intended trail and don't see a marker ahead, look behind you. Hopefully you will see a trail marker.

Notice the blue square in the lower left. Your first mark of the day.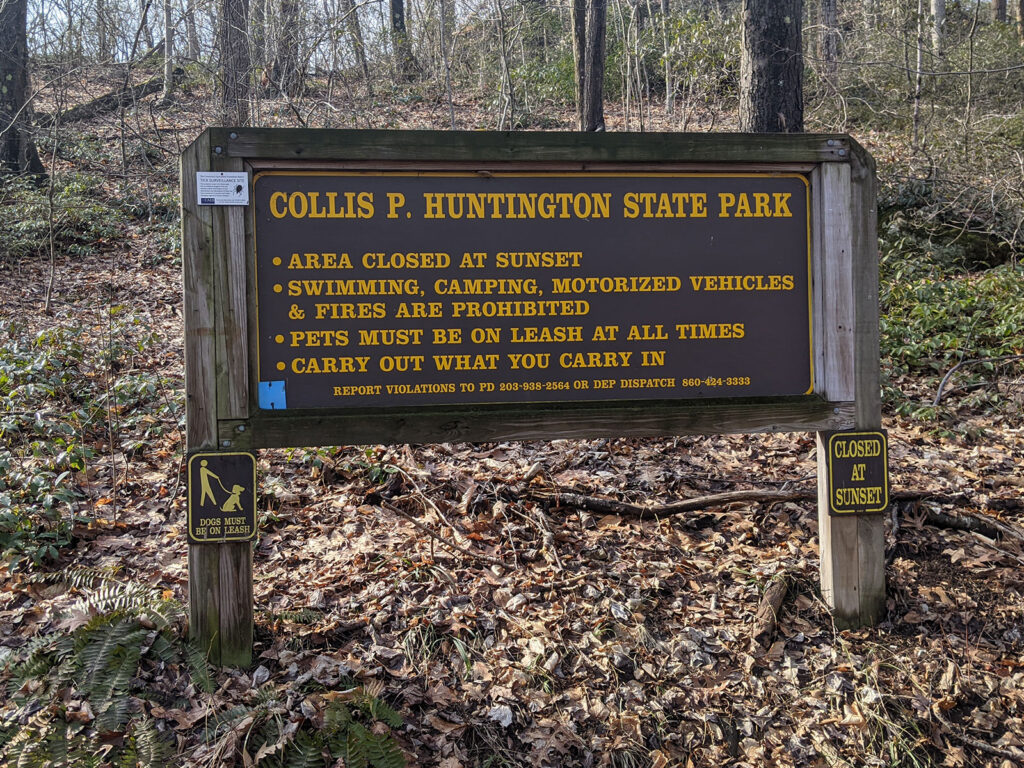 The single blue square is intended to be for foot travel only.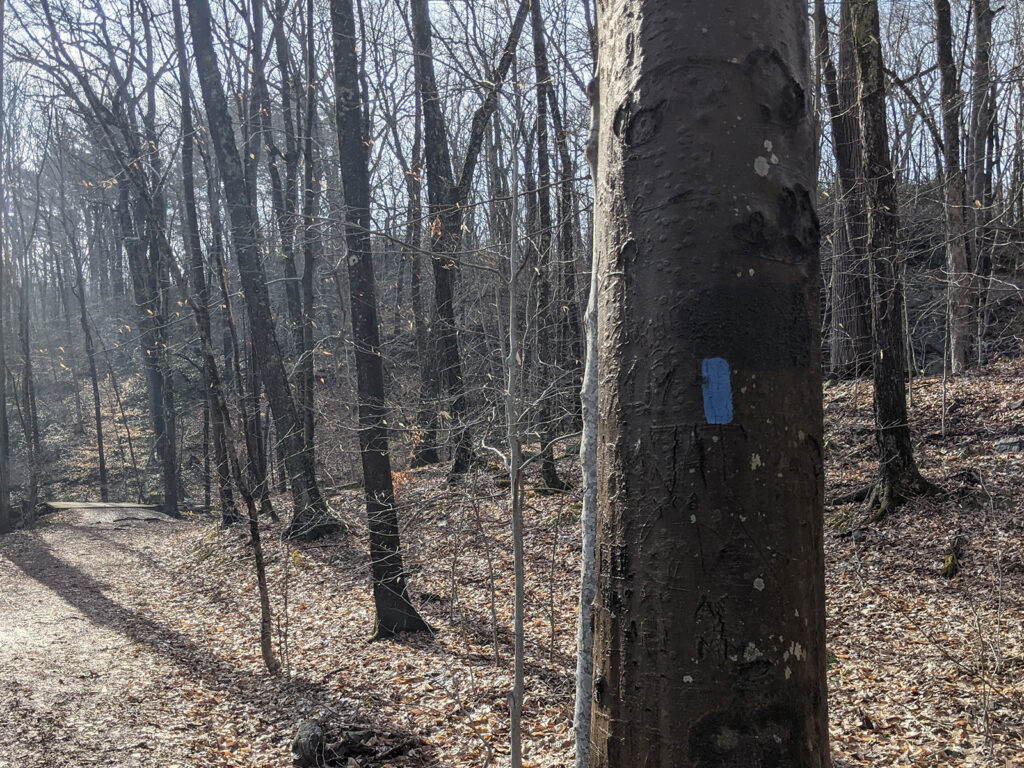 Markers are used to help lead the way. When a colored marker has two blue markers and the top marker is diagonally to the left, it designates the blue trail turns left up ahead.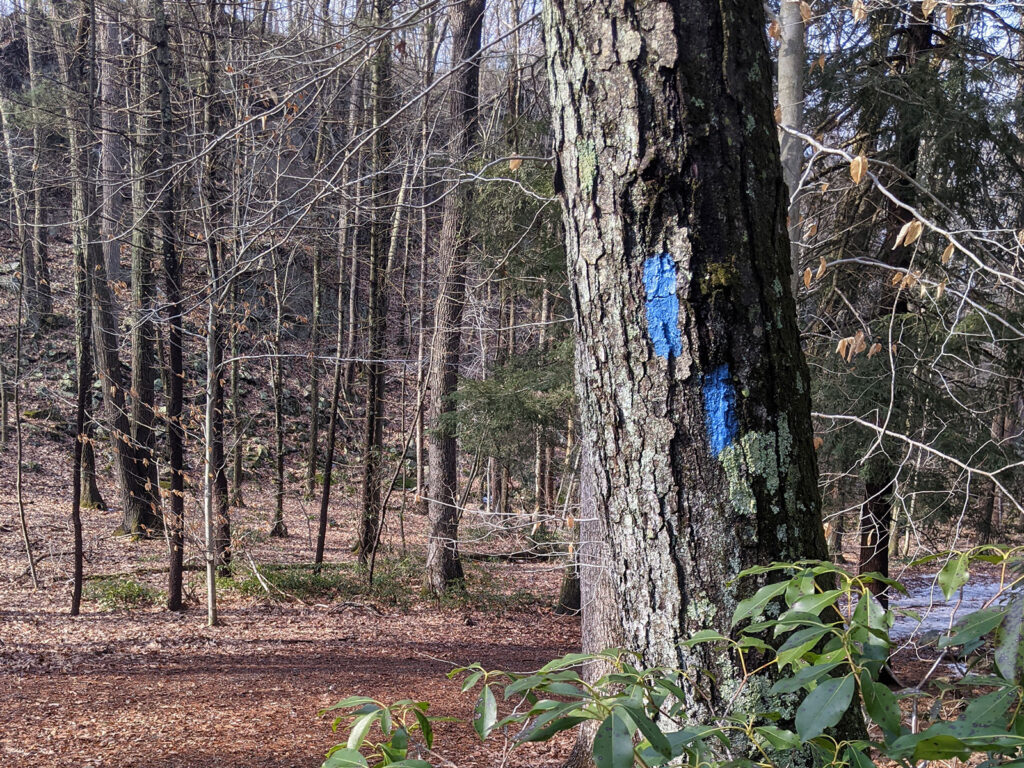 Red markers designate shared use trails. You may encounter mountain bikes as well as horses. The blue right above the red marker indicates both trails use this path.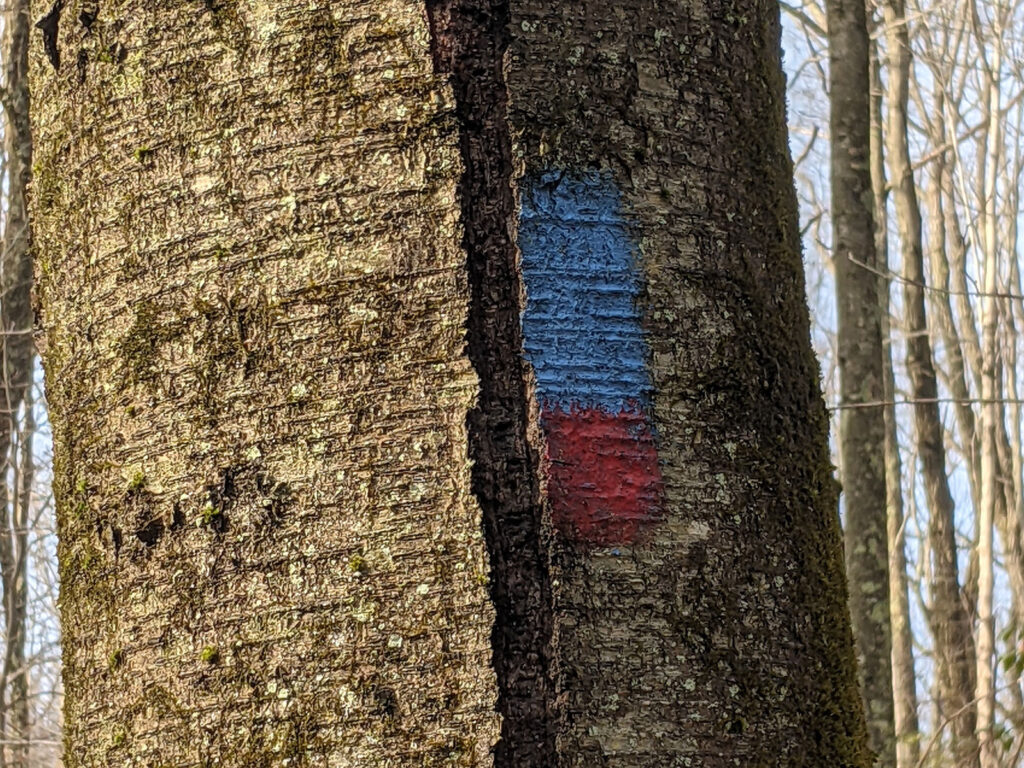 Two rectangles forming a right diagonal indicate a right turn to stay on the red trail.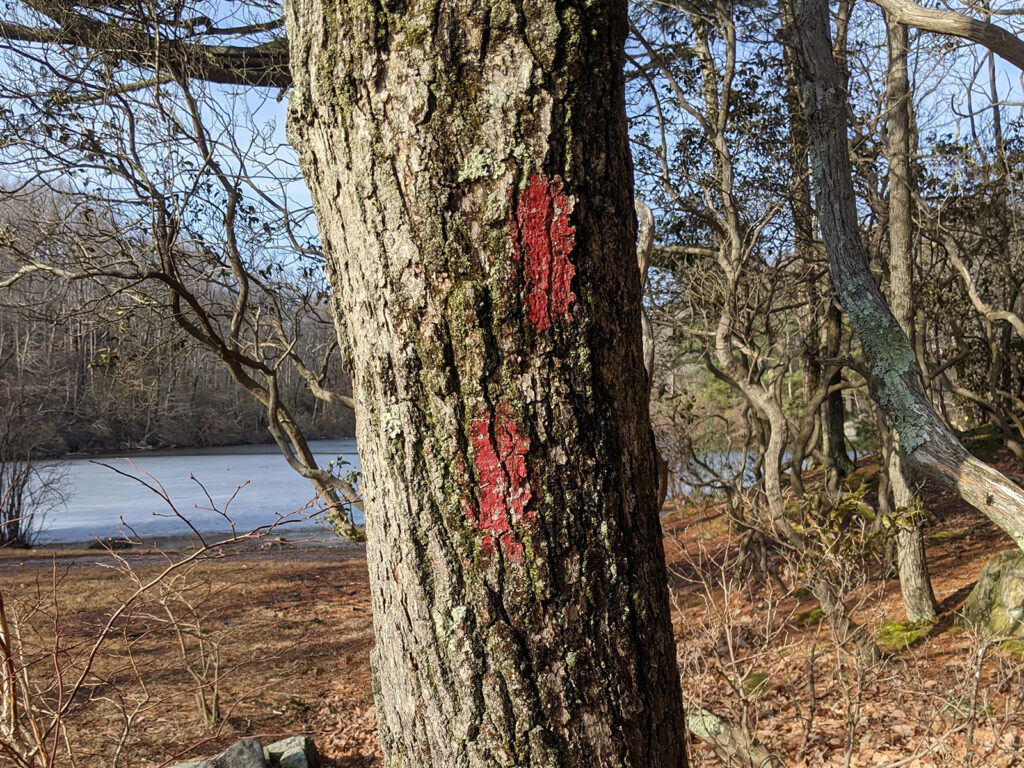 White markers in this park indicate a side trail or shortcut.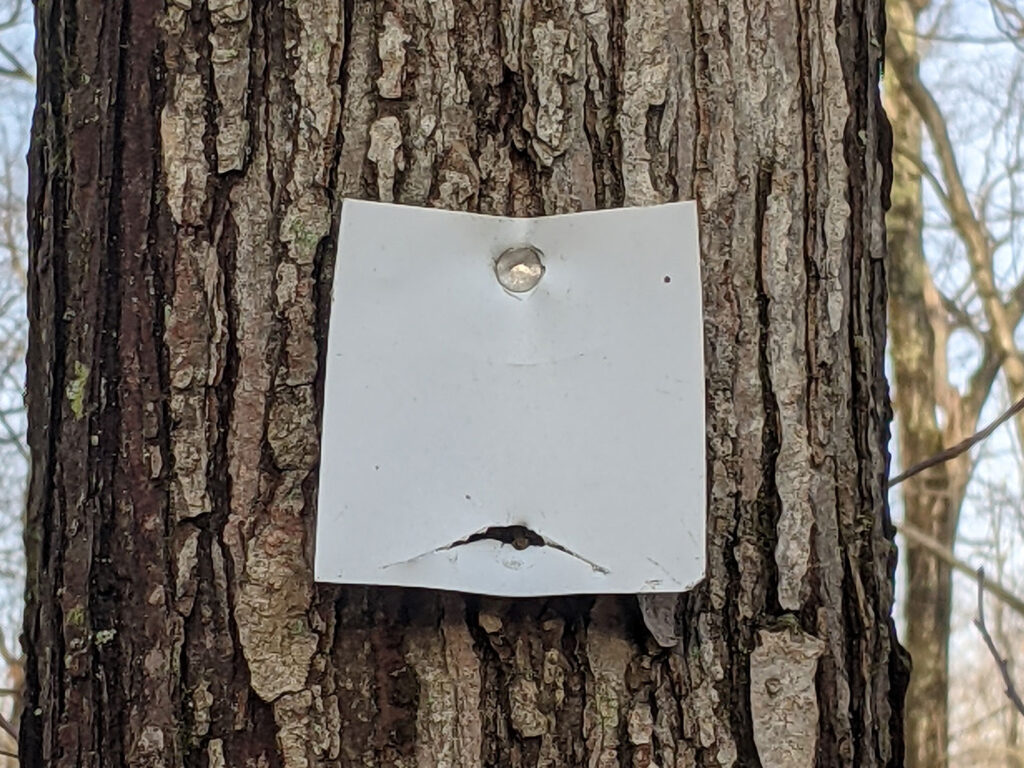 These trails are sometimes narrower and not as well groomed. They will connect one well traveled trail to another.
Now that you have some insight into how to interpret trail markers, you are better ready to follow a trail map. Before you visit Huntington State Park or any park, be sure to print out a trail map to take with you.
Let us know what you thought of the park. What markers have you noticed on your hike?